Dining + Events
---
Mamaroneck, New York
Unforgettable dining experiences
Quality
Satisfy your palate
MB+YC offers a wide range of culinary adventures. Situated on the scenic Long Island Sound and Mamaroneck Harbor the club's setting makes for a stunning backdrop from all of our indoor and outdoor dining facilities.
VARIETY
Bringing you the very best
It's difficult to choose from the diverse and authentic cuisines available at MB+YC various eateries. Whatever you choose is sure to hit the spot and add even more flavor to your day. Enjoy lunch and dinner that caters to your whims, from simple-yet-spectacular soups, raw bar and salads all the way to gourmet meals and fireside s'mores. Complete your epicurean experience with a healthy variety of fine wines, delicious and refreshing craft beers, and unforgettable classic and creative cocktails.
THE PERFECT VENUE FOR MEMBERS
Perfection
It's what you get at your event
MB+YC is a historic social institution, whose unparalleled facilities and grounds have made it a destination for major social events since its inception in 1885.
Situated on the scenic Long Island Sound and Mamaroneck Harbor make for a stunning backdrop for all types of events.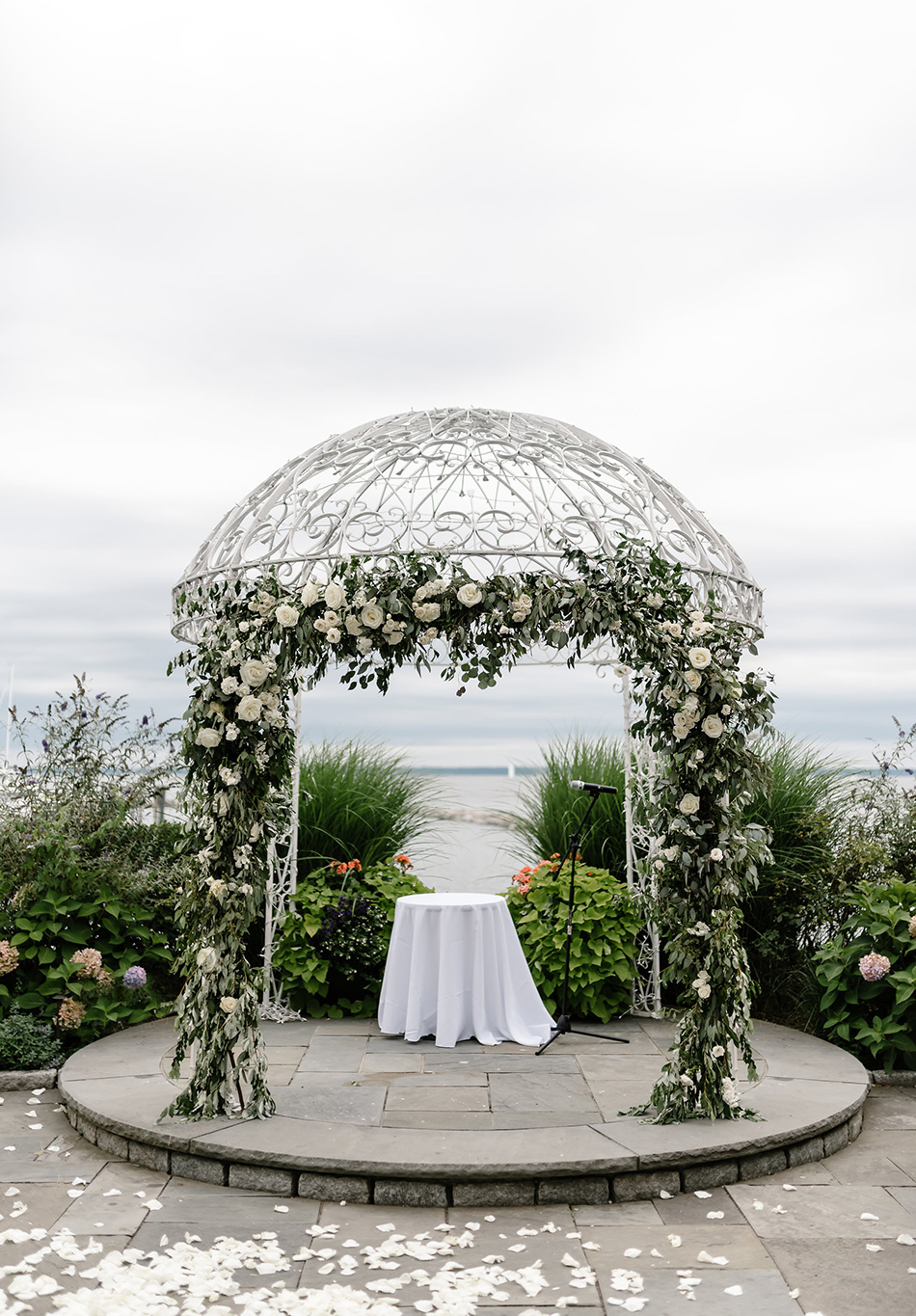 "It was the perfect place for my wedding. The staff and venue completely shattered my expectations. I could not have imagined a better place to get married than at Mamaroneck Beach & Yacht Club."
Excellence
Is to be Expected
The Club offers many options for your private event from small intimate gatherings to larger events in our catering facility. Whether it be for 360 people or small intimate gatherings, our elegant ballroom, unique wine cellar or any of our other indoor and outdoor venues will be the perfect setting for your special event.